Stainless steel bellows are designed to withstand high pressure, high temperatures, or critical media.
Choosing the correct material for your metal bellows is essential. Non-ferrous metals, for example, are suitable for many sensing and actuation applications, but cannot be used for the handling of aggressive chemicals or production lines that place a very high emphasis on cleanliness, such as the food industry. Also for applications in vacuum chambers, such as vacuum valves, pumps or vacuum interrupters, the best solution is to use one of our high-quality stainless steel bellows.
Where hydroformed stainless steel bellows are used
Precision bellows for volume compensators
Pressure- and temperature sensors; altitude measuring in Aerospace
Flexible connectors (expansion joints); absorbing vibration and thermal expansion
Metal bellows couplings; torsional (turning) moments can be compensated
Bellows valves (gate valves, safety valves, or check valves); hermetic stem sealing that simultaneously compensates the relative movements between the valve plate and housing that are caused by opening and closing of the valve system
Besides bellows of stainless steel, nickel based alloys (e.g. Monel400, Hastelloy, Inconel) may be a solution. Bellows from us are 100% leak tested (absolute tightness), media resistant and persuasive under many load cycles. Depending on the application, in a double-walled design.
Stainless steel bellows manufacturing
In-house deep-drawing technologies allow us to produce seamless tubes first before using a special hydroforming tool in order to achieve the corrugated bellows design. This "cassette" is customized and responsible for the amount and depth of convolutions, having profound effects on how the metallic bellows will perform in terms of stroke, pressure capabilities, spring rate or temperature response.
Alternatively, seam-welded tubing may be used as basis. The production method of using deep-drawn tubes for hydroforming, however, has advantages:
Increasing the design possibilities. A customized bottom (closed end) can be made in an individual shape. For many of our clients this lowered the installation expenses significantly. The reason is clear: It often allows to implement the metal bellows into applications without the complicated and expensive soldering or welding of flanges, e.g. for force transmission in pressure switches.
Seamless bellows have low variances and thus a stable performance (especially with regard to spring rate).
Possibility for micro-leakages in the weld area is reduced. As metal bellows have key positions in many systems, bursting or leakage of them would be disastrous. Beside of danger, a replacement would be extremely cost-intensive.
Lowering the probability of contamination around a weld-seam. In the field of medium voltage energy distribution for example, vacuum circuit breakers contain a vacuum interrupter with stainless steel bellow that allows movements of the contact while maintaining the vacuum inside. For such applications, the surface is of particular importance in order to guarantee a secure performance. Seamless bellows impress as ultra-clean, safe and long-lasting components.
Mera Bellows advantages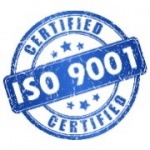 Mera Bellows is a long-established metal bellows manufacturer – in Business since 1956.
Acquisition and renaming by a German group in 2000
All manufacturing steps are monitored
Only raw material with Origin European Union is used
Competitive prices from our manufacturing site in Poland
Relocation: New large-scale production facility was opened in 2007
Certificated according to ISO 9001 and ISO 14001
Experienced also with metal bellows for vacuum interrupters
FMEA, MSA, PPAP, SPC, 5S and other core tools of ISO TS-16949 are applied