Mera Bellows – a brief look back
Mera Bellows Sp. z o.o. was originally part of a Polish corporation which produced and supplied metal bellows for about 50 years.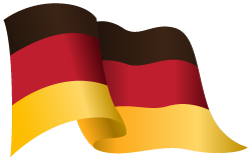 The acquisition by the German company Anschütz Regeltechnik GmbH paved the way for founding Mera Bellows Sp. z o.o. in 2000. Many of our employees made the transition with us, thus retaining the knowledge and experience while adding German techniques; allowing our young company to grow quickly. In response to the increasing market and growing demand for our products, Mera Bellows Sp. z o.o. modernized and increased the production area in the beginning of 2007 when we moved to the newly built company facilities located in Wiazowna. Thanks to the larger space, we continue to guarantee quality products and on-time deliveries. Since 2009 the firm operates under the roof of the German Anschütz Verwaltungs- GmbH Holding, based in Herborn, Hesse.
The new company facility was built by Hochtief Bau Germany and is composed of a production hall and an associated administration building. The round front of the administration building symbolizes our main product, the metal bellow. This optical view fits in excellently amidst the beautiful surrounding neighborhood. Mera Bellows also superbly suits the environmental protection policies of the surrounding area. Due to our closed water circuits, eco-friendly technologies and installed oil traps, we certain that no pollutants are released into nature.